Corporate events (773-406-6603)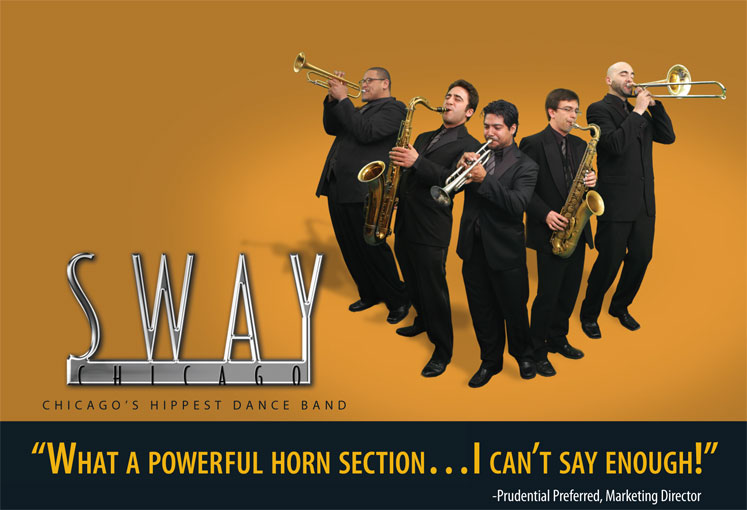 SWAY Chicago is one of today's hottest dance bands in the Chicago area. In fact, it's the contemporary dance band of choice over 30 national corporations throughout the U.S. and Canada.
Led by one of the most sought after vocalists in the Midwest, Steve Biossat, the band is made up of Ten to Twelve of the most creative musical artists and concert performers from Chicago's vibrant jazz and pop scene - eight fabulous musicians and four amazing vocalists. Together, they have the unique ability to make ordinary corporate events extraordinary!
Whether it's Big Band Swing, Motown, Soul, Disco or Current dance music, Sway Chicago is as authentic as they get. They also add dynamic lighting and a high-energy, concert-like enthusiasm that packs the dance floor!