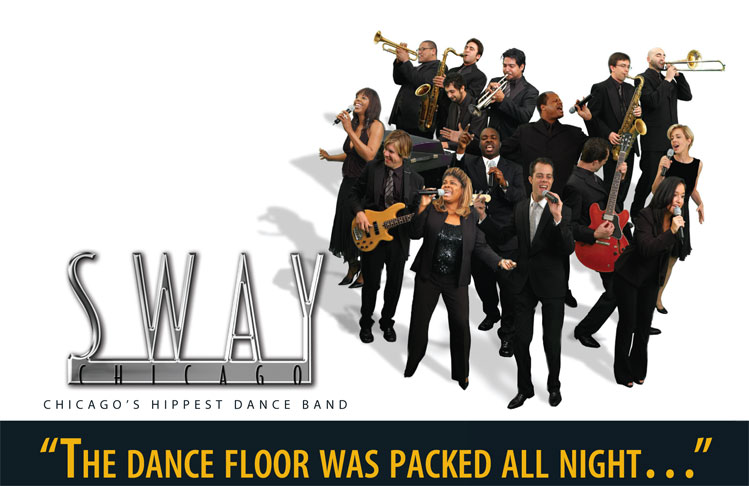 What will make your wedding reception absolutely perfect?
That's the first question Steve asks his clients. Then he uses the electrifying sounds of the SWAY Chicago to make it happen.
Truly Chicago's hippest dance band, Sway Chicago has ignited hundreds of wedding receptions with its unique style and contemporary music selection. The twelve-piece band combines four amazing vocalists with eight of Chicago's best musicians.
As true professionals, the band members know how to energize a crowd. Their concert-like stage presence creates an exciting dance atmosphere, filling the night with a contagious fun that is sure to delight every guest! At the same time, their diverse music mix captures the romance and elegance of this very special occasion.
Music can play a powerful role at your celebration. Make it memorable by contacting Sway Chicago today at 888-567-SWAY (888-567-7929). They will customize a program that's perfect for you.