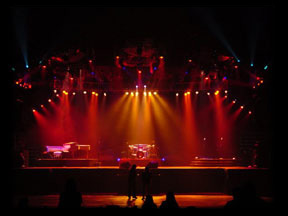 Chubby Checker
Named by Dick Clark's wife, Barbara, "Chubby" instead of "Fats", and "Checker" instead of "Domino", Chubby Checker continues to spend an average of 300 days a year on the road, traveling around the world entertaining audiences and keeping his hits alive like:
"THE TWIST"
"THE HUCKLEBUCK"
"PONY TIME"
"LET'S TWIST AGAIN"
"THE FLY"
"LIMBO ROCK"


For pricing and information CLICK HERE or call: 888-773-2539 (888.SPEAK.EZ)
A SpeakEasyEntertainment.com representative will contact you within 24 hours.








Speak Easy Entertainment is a full service entertainment company based in Chicago, IL. providing bands, orchestras, and other musical entertainment for weddings and other special events, including corporate and private parties. Featuring "Sway Chicago"- Chicago's hippest high-energy dance band playing a variety of music from Motown, Soul, Disco, Rock, Latin and Big band. "Speak Easy Swing"- Chicago's premier big band. Whether it's 40's big band or 50's Jump blues, Speak Easy can swing it! Covering artists like: Frank Sinatra, Harry Connick Jr., Ella Fitzgerald, Louis Armstrong, Glenn Miller, Count Basie, Duke Ellington, Brian Setzer, etc. "Kimberly Gordon Quartet"- One of Chicago's most sought after female jazz vocalists specializing in torch songs with material from Ella Fitzgerald, Sarah Vaughn, Judy Garland, Billie Holliday, etc. "Skyline Strings"- Providing the most elegant classical music for your ceremony, cocktail hour or dinner.,
Copyright © 2000 Speak Easy Entertainment
All rights reserved.